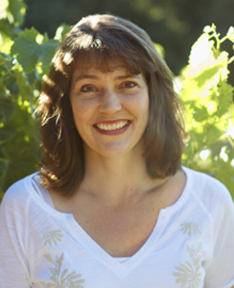 KATHLEEN ERVIN,
PROPRIETOR
Raised in a vineyard in Lodi, California, Kathleen grew up suckering vines, picking up wood, pulling nut grass by hand and helping her grandparents with harvest. Her teens landed her a promotion to planting the vines.
Next came a degree from Saint Mary's College and a career as a CPA in San Francisco, then a move to the North Bay to work in telecom and make her home in the town of Sonoma. Throughout her business career, Kathy maintained a keen interest in grapes and wine, eventually purchasing both a family vineyard in Lodi and a hillside vineyard in Sonoma.
Today she enjoys raising her two daughters in the vineyard and overseeing the annual journey her grapes make from springtime bloom to bottle.
(For a bit more, see the page Our Story).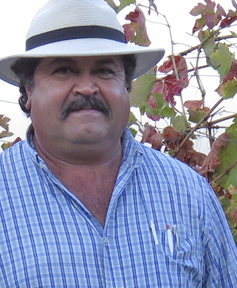 RAFAEL OSEGUERRA,
vineyard manager
Rafael spent his early years on a small ranch in Michoacan, Mexico. His work with vines began in Sonoma at 17 years of age as a field worker for Durell Vineyards. It is rumored that Rafael was paid in beer for some of his early field work.
In 2006 Rafael started his own company, Oseguera Vineyards Management (which accepts cash or checks, no beer) overseeing vineyards with grapes bound for such wineries as Chateau St. Jean, St. Francis, Larson, Ledson, Kenwood, Armeda and Benziger.
One of Rafael's favorite times of year is the winter pruning season. The vision of crews working through the vines is like art to him. At harvest, seeing literally the fruits of his labor come off the vines is another favorite.
Today Rafael enjoys living in Sonoma with his wife and children, attending soccer games and throwing great harvest parties!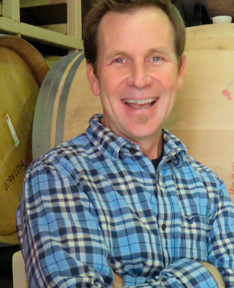 PATRICK SABOE,
winemaker
Patrick's love for wine began in the restaurant business at a nationally-renowned establishment in his hometown of Charleston, SC. Experiencing wines from around the world ignited his interest and desire to learn more, leading Patrick to California to enroll in the Viticulture and Enology program at UC Davis. A highlight at Davis was working in the vineyards with Dr. Andy Walker.
Upon graduation, Patrick entered the wine industry as a Harvest Enologist. He then became Assistant Winemaker at Keller Estate, working closely with renowned winemaker Michael McNeil producing award-winning wines.
Patrick is now a member of The Wine Foundry team as Director of Winemaking. Today he continues to produce extraordinary wines and remains committed to his winemaking philosophy: exceptional wines are made from exceptional fruit with exceptional care.
When not making delicious wines, Patrick spends time with his wife Dawn and his three children in Petaluma.